Vasectomy Reversal Recovery Time: Healing Efficiently and Effectively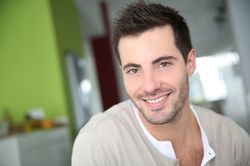 Dr. Larry Lipshultz' patients experience fast recovery following a vasectomy reversal, and can often resume strenuous activity as soon as two weeks after surgery. If you are a vasectomy patient who wishes to grow his family, we can restore your fertility and help you experience a fast vasectomy reversal recovery time following treatment at our Houston, TX, urology practice. If you are interested in a vasectomy reversal and want to learn more about the procedure, schedule a consultation today.
Your Recovery
Each patient's experience is unique, but most can expect to recover on the same general timeline:
Day of the Procedure: You can return home on the same day as your surgery. However, because of the anesthesia, you should plan to have a friend or family member drive you home. If you have traveled from out of town to our practice, you should plan to spend the night at a hotel. Any discomfort or soreness can be managed with medication, as prescribed by Dr. Lipshultz. Though you may feel groggy and slightly sore, discomfort should be minimal and tolerable.
Three Days after Surgery: You should begin feeling well enough to resume normal non-strenuous activities approximately three days after treatment. However, you should be careful to avoid any exercises or motions that place pressure on your testicular region or cause discomfort, including sexual intercourse.
One Week after Surgery: You should be able to return to work or school roughly seven days following treatment, although you may need to wait longer if your job involves strenuous activity or manual labor.
Ten Days after Surgery: One and a half weeks after treatment, Dr. Lipshultz will see you for a follow-up appointment to assess your healing and answer any questions you may have about your recovery. If you are from out of town, your postoperative exam can be with a local physician.
Two Weeks after Surgery: You may resume jogging, weight lifting, and sexual activity approximately two weeks after treatment, with Dr. Lipshultz's approval.
Six to Eight Weeks after Surgery: Dr. Lipshultz will perform a semen analysis to determine if your procedure was successful.
Four to Six Months after Surgery: In order to monitor your recovery, we ask that you come in, if possible, for every other month examinations. In some cases, early scar tissue on your vas may cause a lower sperm count than predicted. If so, Dr. Lipshultz will likely prescribe an anti-inflammatory medication.
Vasectomy Reversal Candidates
Men who do not wish to start or grow a family can undergo a vasectomy. During a vasectomy, the vas deferens, the testicular tubes that transmit sperm from the testes to the urethra, are disconnected and sealed. This procedure serves as a very effective contraceptive measure. However, due to relationship and lifestyle changes, many men who have undergone vasectomy later decide to restore their fertility. For these patients, Dr. Lipshultz can perform vasectomy reversal surgery.
The Procedure
Most men seeking vasectomy reversal undergo microsurgical vasovasostomy. During this procedure, Dr. Lipshultz reconnects the vas deferens. This surgery can only be performed when men have adequate fluid and sperm on the testicular side of the vas deferens.
If Dr. Lipshultz finds that you do not have sufficient fluid and sperm in this area, it may indicate that your reproductive system has been obstructed in the region closer to the testes. In this case, he may recommend an epididymovasostomy. This procedure involves attaching the abdominal side of the vas deferens directly to the epididymis, the sperm duct on the back of the testicle where sperm cells mature.
Contact Us Today
Since vasectomy reversal is relatively simple and typically very safe, patients often require only minimal recovery time. We invite you to schedule a consultation with Dr. Lipshultz today to learn more about how you can benefit from a vasectomy reversal.