Effective Diagnosis & Treatment of Erectile Dysfunction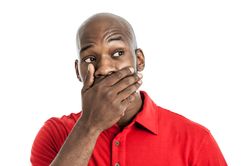 Erectile dysfunction (also known as ED or impotence) is the inability to achieve or maintain an erection. Experiencing ED from time to time is normal. However, ongoing erectile dysfunction may indicate a health complication. If you are concerned about erectile dysfunction, Dr. Larry Lipshultz in Houston, TX, can help you. Dr. Lipshultz has decades of experience in the diagnosis and treatment of erectile dysfunction, and has helped men from around the world improve their sex lives. Schedule a consultation today.
Causes of ED
Male sexual arousal is a complex interplay of hormones, nerves, blood vessels, muscles, and the brain. Issues with any one of these factors can cause erectile dysfunction. In most cases, ED is a combination of psychological and physical factors.
Physical Causes
In many cases, erectile dysfunction has a physical cause. By conducting a thorough medical examination, Dr. Lipshultz can identify conditions that can lead to ED, such as:
Vascular disease (arteriosclerosis)
Kidney failure
Drugs (prescription and over-the-counter)
Neurological conditions
Pelvic trauma (injury, surgery, or radiation)
Venous leak
Psychological Causes
A host of psychological issues can contribute to erectile dysfunction. These can include depression, performance anxiety, and stress. Mental health factors are usually secondary to physical causes of ED, so it is important to speak with a doctor if your symptoms persist or become more frequent.
Treatment Options
Dr. Lipshultz offers a full range of treatment for ED, allowing him to customize a plan to meet your unique health and lifestyle requirements:
Surgical Procedures: Surgery can also help men overcome ED. Surgical treatment has a 95 percent satisfaction rate and can effectively treat conditions such as Peyronie's Disease. A penile prosthesis can allow you to achieve an erection whenever you choose, for as long as you choose.
Other Therapies: Patients who cannot take oral medications or undergo surgery may be candidates for a vacuum erection device, medicated urethral pellet (MUSE®), or penile injection therapy.
During your initial consultation and evaluation, Dr. Lipshultz can determine the best treatment option for you. He will thoroughly explain your options so that you can make an informed decision.
Dr. Lipshultz Helps a Famous TV Reporter Regain his Sex Life
Schedule Your Appointment with a Leader in the Field
Erectile dysfunction can be incredibly frustrating, but with the help of an expert like Dr. Lipshultz, a solution is possible. To learn more about how we can help you overcome erectile dysfunction – or other sexual dysfunctions, such as premature ejaculation – please contact our practice today. Our therapies have helped thousands of men to enjoy a healthier sex life, and we look forward to assisting you.