Diagnosing Male Infertility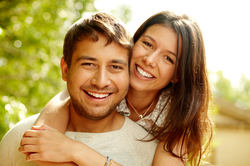 Dr. Larry Lipshultz, a recognized leader in male reproductive health, has extensive experience diagnosing male infertility at our Houston, TX, urology practice. He can conduct a comprehensive examination to determine the cause of your infertility so that he can recommend an effective treatment plan. His expertise in this complex area of medicine has helped men from around the world to grow their families. If you and your partner are struggling to conceive, contact our urology practice today and schedule a consultation.
Reviewing Your Medical History
Diagnosing male infertility begins with a close review of your medical history. This process will examine:
How long you have you been trying to conceive.
Any previous fertility treatments.
The times during the month you normally have intercourse.
Whether you track your partner's ovulation.
What types of lubrication you use, if any. Many of the most popular lubricants are damaging to sperm, so Dr. Lipshultz can recommend alternatives, such as vegetable oil or specific branded products.
Whether you experienced delayed or incomplete puberty.
Exposure to radiation, pesticides, or other gonadotoxins.
Whether you suffer with cystic fibrosis, multiple sclerosis, or diabetes mellitus.
Any past cancer treatment.
Your Physical Exam
Assessing male fertility will also involve a physical examination. Your doctor will look for evidence of gynecomastia (enlarged breasts), low testosterone, pituitary or hypothalamic tumors, and any chronic or systemic diseases. The exam will also include a genital examination focusing on:
Epididymal congestion
Location of the urethral meatus (the opening at the tip of the penis)
Presence of the vas deferens (the tubes that carry sperm to the urethra)
Size, consistency, and location of the testicles
Any groin or abdominal scars
Presence of varicocele (enlarged veins surrounding the testicles)
Your doctor will also examine the size and consistency of the prostate, as well as any penile abnormalities that may interfere with the deposition of sperm into the vagina.
Male Infertility Assessments
Nine out of 10 male infertility issues relate to sperm. As such, Dr. Lipshultz will typically begin by conducting a semen analysis. You will need to remain abstinent for between two and three days before providing a semen sample so that we can assess your sperm motility, quality of movement, density, volume, and shape.
Depending on your medical history and the results of your semen analysis, Dr. Lipshultz may also perform:
Ultrasonic Imaging: This non-invasive method allows us to further examine the reproductive system.
Hormone Testing: Endocrine (hormonal) disorders account for less than three percent of male infertility cases. However, if other possible causes of infertility are dismissed, this test can reveal if hormonal defects play a role in your condition.
Genetic Testing: A genetic assessment can determine if cystic fibrosis, sperm defects, or chromosomal abnormalities are contributing to infertility.
Understanding and Treating Your Fertility Issues
If you and your partner are struggling to conceive, the first step to growing your family is receiving an accurate diagnosis. Our practice has built a worldwide reputation for helping men overcome infertility issues and achieve their goals of parenthood. Contact Larry Lipshultz, M.D., today to schedule a one-on-one consultation.