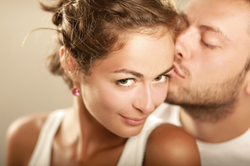 Based in Houston, Dr. Larry Lipshultz has helped countless men with their diverse health care needs. His urology center is able to address erectile dysfunction and has also achieve excellent success with vasectomy reversal surgery. Vasectomy reversal is a procedure that restores a man's ability to conceive a child through intercourse. It is most effective when performed within three years of the original vasectomy.
The most common two ways of performing vasectomy reversal are vasovasostomy and vasoepididymostomy. Let's take a moment right now to consider both of these and how you might benefit from treatment.
About Vasovasostomy
Vasovasostomy is a procedure in which the vas deferens (which are severed during the initial vasectomy) are reconnected, potentially restoring a man's ability to have sperm present in his ejaculate again. The procedure is performed using the latest microsurgery techniques, with sutures that are thinner than a human hair. The procedure takes between two hours and four hours to perform, and recovery time from vasovasostomy is typically three weeks to a month.
While successful in a number of patients, there is a chance that sperm will not be restored to the ejaculate due to blockages in the vas deferens and other factors.
We previously covered the vasovasostomy procedure for vasectomy reversal surgery on this blog, and we encourage you to read the previous post for additional information.
About Vasoepididymostomy (Epididymovasostomy)
Also known as epididymovasostomy, vasoepididymostomy is a procedure in which the severed vas deferens are reconnected to the epididymis, the coiled mass of tubes that carry sperm from the testicles. This is generally performed in cases in which a vasovasostomy may not be the most effective option. Surgeons check for the presence of sperm in the area of the epididymis in which the vas deferens are to be connected in order to ensure success.
Given the nature of the procedure, the vasoepididymostomy is more complicated than vasovasostomy and requires precise microsurgical skill to perform properly.
We previously covered the vasoepididymostomy (epididymovasostomy) procedure for vasectomy reversal surgery on this blog, and we encourage you to read the previous post for additional information.
Which vasectomy reversal technique is ideal for me?
The ideal surgical option for you will be determined during the consultation process. During this time, Dr. Lipshultz will be able to provide you with the risks and benefits of each procedure, and you will also be able to ask any questions that you may have about your surgical options.
This consultation process also gives you the opportunity to ask about alternatives to vasectomy reversal surgery. For some men, assisted reproduction treatments, sperm aspiration, or adoption may be a better solution than vasectomy reversal surgery. We can discuss the pros and cons of these options as well so you can make a well-informed decision.
Speak with Dr. Larry Lipshultz About Your Treatment Options
To learn more about vasovasostomy and vasoepididymostomy as well as your many other options available for starting the family that you have always wanted, be sure to contact our men's health and urology center today. Dr. Larry Lipshultz and his entire team will be more than happy to cover these matters in greater detail.