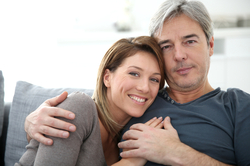 Dr. Larry Lipshultz is a trusted source for men's health needs, attracting patients to his Houston office from San Antonio and other major cities around Texas. The reason for this is his commitment to patient education and providing ample information. Dr. Liposhultz is more that happy to answer questions about vasectomy and vasectomy reversal surgery so patients can make smart decisions about their needs.
A number of patients have asked us about the links between vasectomy/vasectomy reversal and the potential risk of developing prostate cancer. Let's take a moment right now to consider these matters.
What is the claim regarding prostate cancer risk and vasectomy?
In the early-to-mid 90s and for a few years afterward, there was speculation that undergoing a vasectomy would increase your risk of developing prostate cancer.
These weren't just urban legends. There was some grounds for taking these matters seriously, though modern-day findings suggest that vasectomy and vasectomy reversal surgery do not increase risk of developing prostate cancer.
The Origins: Studies from Two Decades Ago Suggested the Link
Two notable studies about the link between prostate cancer and vasectomy were published in The New York Times in 1993. Financed in large part by the National Institutes of Health, the findings were published in The Journal of the American Medical Association and suggested a significantly increased risk (89%) of a vasectomy patient developing prostate cancer.
Putting Those Old Reports Into Perspective
In the same article by the New York Times in 1993, it's noted that this was merely a correlation between instances of prostate cancer and vasectomy reversal, not a sign of causation. The Journal of the American Medical Association even noted that the data received was still too preliminary to suggest a cause and effect relationship, and that the numbers simply showed a statistical association.
Numbers May Have Been Higher Due to the Nature of Medical Care
A number of men's health experts have suggested that the reason the numbers seemed higher for vasectomy patients was because they were meeting with urologists for medical testing.
By meeting with a specialist in men's health issues such as prostate cancer, it was likely that these study subjects were being checked for prostate cancer while also having the results of their vasectomy assessed. In such cases, these patients may have likely benefited from early detection of prostate cancer thanks to the care they received from a urologist as they were getting a vasectomy.
What Experts Say About Vasectomy and Prostate Cancer Today
As noted above, men's health experts today have thoroughly questioned and challenged the numbers of the past and have determined that there is no increase of prostate cancer risk in patients who undergo a vasectomy or a subsequent vasectomy reversal.
Other Risks of Vasectomy and Vasectomy Reversal to Keep In Mind
While the risks of developing prostate cancer as a result of vasectomy and vasectomy reversal are not higher, there are various side effects and potential complications that patients should keep in mind, such as chronic testicular pain. We can discuss all of these matters with you in greater detail during the consultation process at our practice.
Schedule a Consultation with Dr. Larry Lipshultz
For more information about vasectomy issues as well as vasectomy reversal and how it can help you start a family again, be sure to contact our urology and men's health center today. Dr. Larry Lipshultz will be more than happy to go over all of the risks and benefits of vasectomy and vasectomy reversal in greater detail so that you can make a well-informed and confident decision based on your needs.