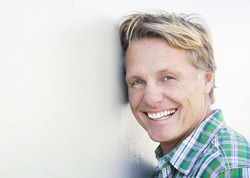 Patients throughout Texas trust Dr. Larry Lipshultz with their men's health needs because he takes a smart approach to diagnosis and treatment. Dr. Lipshultz's knowledge and candor are especially important when treating erectile dysfunction. Effective treatment for erectile dysfunction (ED) means discussing the patient's problem frankly and respectfully, which is just what patients experience at our practice.
Oral medications such as Viagra, Cialis, and Levitra are commonly used to treat ED. Let's take a moment right now to cover the basics about these medications.
Ideal Candidates for Erectile Dysfunction Medication
In many cases, the use of oral medications is used as a primary treatment to address erectile dysfunction. These drugs are phosphodiesterase type 5 inhibitors (PDE5 inhibitor). This promotes blood flow to the penis, allowing men with erectile dysfunction to achieve and prolong their erection.
These PDE5 inhibitor drugs are ideal for addressing erectile dysfunction that is the result of:
Hypertension
Diabetes
Prostate surgery
Injury to the spinal cord
Medication side effects
Emotional or psychological pressures
Viagra
Viagra is one of the most well-known medications for erectile dysfunction. It's the brand name for the drug sildenafil citrate, which is also sold under the brand name Revatio. Viagra was approved for used by the Food and Drug Administration (FDA) in 1998.
Cialis
Cialis is another popular and well-known oral medication for erectile dysfunction. Cialis is the brand name for the drug tadalafil, which is also marketed under the name Adcirca. Cialis was approved for used by FDA in 2003.
Levitra/Staxyn
Levitra rounds out the three most popular oral medications for erectile dysfunction in the United States. Levitra is the brand name for the drug vardenafil, which is also marketed overseas under the brand name Staxyn. Levitra was approved for used by FDA in 2003.
Stendra
Stendra is a newer erectile dysfunction medication that was approved by the FDA for use in 2012. Stendra is the brand name for the drug avanafil.
Potential Contradictions for Erectile Dysfunction Drugs
In a number of cases, the oral medication listed above is considered a poor treatment for erectile dysfunction in the following situations:
When men are taking nitrates
Men at risk of heart problems due to sexual activity
Men with serious liver and/or kidney problems
Men with low blood pressure (hypotension)
Men who have recently suffered a stroke or heart attack
Any potential side effects and contradictions will be covered in full detail during the consultation process.
Other Options to Consider to Address Erectile Dysfunction
There are other options for treating erectile dysfunction to consider if men are not ideal candidates for medication or the medications prove ineffective.
The physical causes of erectile dysfunction are often linked to psychological or emotional causes as well. In such cases, psychological matters such as guilt, performance anxiety, stress, and depression can all contribute to erectile dysfunction. With that in mind, a combination of oral medication and open communication with your partner tend to be the best when it comes to treating erectile dysfunction.
If medication and open communication prove ineffective, pumps and penile injection therapies may be considered. Surgery for erectile dysfunction can also be performed should all other non-invasive measures fail to yield satisfactory results.
Learn More About Treatments for Erectile Dysfunction
If you would like more information on the different treatment options available for erectile dysfunction, be sure to contact our men's health center today. Dr. Lipshultz looks forward to your visit and helping you achieve the very best results with your men's health needs.