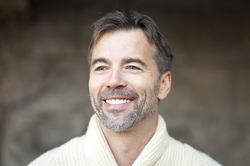 Dr. Larry Lipshultz is one of the leading men's health specialists in the greater Houston area, helping patients throughout the state of Texas. People have come to the practice in order to learn more about vasectomies, male fertility matters, and whether or not they qualify for vasectomy reversal, which can restore a man's ability to father a child naturally.
People are often curious about how to choose a vasectomy reversal surgeon. While we feel that Dr. Lipshultz is a clear choice for patients in and around Houston, we want to share some tips with you if you are just beginning your search for the right specialist.
Referrals from Your General Practitioner
Many times you will find certain medical specialists through referrals from your general practitioner. This can sometimes be the beginning and end of your search for a vasectomy reversal surgeon. Not all people have this option, however, and even with a referral, patients may want to consider other options just in case.
Search for Men's Health Specialists In Your Area
The internet is a valuable resource for locating men's health specialists in your area. A simple search on Google can yield plenty of results and promising leads. Use these searches to gather a list of names in order to do additional research as needed.
Look Up the Surgeon's Medical Training and Background
Once you have located a number of men's health specialists in your area, it's important to do research and find out about their qualifications. This means looking up their educational background, their memberships in any medical organizations, and any advanced training that may be pertinent to urology and men's health matters. This will help further narrow and refine your list of names.
Find the Surgeon's Website
Not all vasectomy reversal surgeons will have their own practice website, but if any do, this is a great way to find out more about the surgeon, the practice, and the surgeon's general philosophy with regard to the medical profession.
Read Patient Testimonials and Reviews
Online reviews of surgeons and patient testimonials are an important resource to consider as you continue to refine your choices for a medical specialist. These first-hand accounts can help you understand who the most qualified specialists are in the area and who you can trust most with your surgical needs.
Ask Questions and Express Concerns
Once you have some promising surgeons and/or practices picked out, it's important that you contact them yourself to ask questions and voice your concerns. Interacting with the surgeon will give you an idea of the surgeon's personality, which is important for gauging the amount of trust you have in the surgeon and that surgeon's skills.
Carefully Consider All of Your Options
Once you've done all of your research and screened potential candidates, be sure to weigh all of the information you have carefully as you make your final decision. Select someone who is well-trained whom you trust and who has all of your best interests in mind.
Learn More Men's Health and Infertility Treatments
To learn more about vasectomy reversal or to schedule a consultation with Dr. Lipshultz to find out if he is the ideal surgeon for your needs, be sure to contact our men's health and fertility treatment center today. Dr. Lipshultz looks forward to discussing your concerns in greater detail and helping you make the right decisions with regard to various men's health and male fertility matters.