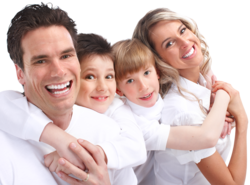 Dr. Larry Lipshultz has helped countless men in the greater Houston are with their diverse men's health needs. This is especially important for men who would like the reverse a vasectomy. Vasectomy reversal surgery is successful at restoring a man's fertility, allowing him to conceive naturally again. The process can be complicated to many patients, which is why we take time to explain different benefits, risks, and related matters. This allows patients to have realistic expectations about their results.
Previously on this blog we looked at sperm count and how that is affected by vasectomy reversal. Now we want to focus on sperm motility, which is also an important matter when it comes to male fertility following a reversal procedure.
What does sperm motility refer to?
Sperm motility refers to the ability of the sperm to swim and negotiate through the female reproductive system. If sperm are not motile or are weak in nature, it is very unlikely that they will be able to reach the egg and fertilize it. Poor sperm motility and other factors that affect sperm quality make natural conception highly unlikely.
Will vasectomy reversal affect sperm motility?
Yes, the initial vasectomy and the subsequent vasectomy reversal will both have an impact on your sperm motility. While sperm production continues as it normally would after a vasectomy, the sperm quality may not be great. In the first two months or so after the vasectomy reversal, motility can be very low. As the patients heal, however, sperm motility will gradually increase.
How long will it take before sperm motility returns?
This will vary from patient to patient, but some patients experience much better sperm motility just three months after surgery. For others, it can take up to a year for sperm motility to be sufficient.
This is why regular checkups with your urologist are crucial. Semen analysis will determine your current sperm count, sperm motility, and other factors that affect the health of the sperm and your chances of successful conception.
Are there long-term affects on sperm motility?
There may be some long-term effects to sperm motility after the surgeries. This could be the result of minor scarring or other kinds of blockages present in the tubes. This is another matter that can be addressed during your follow-up visits to the practice.
Alternatives to Consider If Sperm Motility Remains Poor
If sperm motility is still an issue more than a year after surgery, or if patients would like to avoid undergoing a reversal procedure, there are other options to consider. One of which involves sperm retrieval techniques such as testicular sperm extraction (TESE), which will remove viable sperm from a man's testicles for use in an assisted reproduction treatment. These and other methods for starting a family of your own will be addressed during your visit.
Schedule a Consultation with Dr. Larry Lipshultz
If you would like to learn more about vasectomy reversal and how it can help you start the family that you have always wanted, we encourage you to contact our men's health medical center today. During your visit with Dr. Lipshultz, you'll be able to learn more about numerous men's health treatment options.