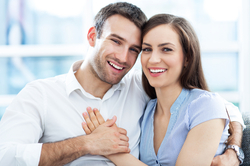 Dr. Larry Lipshultz wants to make sure that every patient who visits his practice gets the information that they need to make smart choices about their health and wellness. This includes understanding their options for payment and how they can be of benefit to them. Whether a patient hails from Houston or from another part of the state, we will be more than happy to go over any and all pertinent information that addresses male fertility and infertility treatment.
Both vasectomy and vasectomy reversal are great options to consider for different men's health needs, and we receive a number of questions from patients about using flex spending accounts to pay for them. Let's look into this issue right now.
About Flex Spending Accounts (FSAs)
Also known as health reimbursement accounts and flex spending agreements, flex spending accounts are tax-advantaged account set up by an employee with their employer. A designated amount of the employee's wages are taken out of their paycheck before taxes in order to go into an account that pays for eligible medical and dental expenses that are not fully covered by medical insurance.
How Flex Spending Accounts (FSAs) Work
Flex spending accounts need to be set up for the year, so there are restrictions on when they can begin and when employees can sign up. Once the FSA is in place, patients will undergo the treatment the need and submit reimbursement forms with the proper documentation. The patient is then reimbursed for the amount from this account.
Note that there are special considerations when it comes to money in the account that is not fully used. It may or may not rollover depending on your provider. Be sure to check with your employer and the stipulations of the plan that is set up for that information.
Is vasectomy reversal an eligible expense for flex spending accounts (FSAs)?
Yes. Both vasectomy reversal and vasectomy are eligible medical treatments that can be covered by an FSA.
The Advantages of a Flex Spending Account (FSA)
FSAs are a good idea if you are planning ahead for a medical treatment and know that your insurance will not cover the cost of care. Since wages are taken out prior to taxes, the FSA user's overall income tax rate is lower, which could mean a potential savings if planned right.
What do I need to do to ensure reimbursement for my vasectomy reversal?
Generally you will need paperwork and documentation from your general physician and/or urologist, and likely the surgeon who performed the vasectomy or vasectomy reversal.
We will be sure to work with patients so that they receive everything they need to aid in the reimbursement process without hassle.
Considering All of Your Options for Payment and Treatment
While a vasectomy reversal is a solid option for fathering a child of your own, there are other treatments out there that can be helpful, such as sperm retrieval and assisted reproductive treatments. In addition, there are monthly financing plans that may be more in line with your needs and situation. We'll make sure to go over all of this during your consultation.
Schedule a Consultation for Men's Health Treatments
To learn more about vasectomy reversal surgery and your many other options out there for advanced fertility treatment and urology, be sure to contact our men's health clinic today. By meeting with Dr. Larry Lipshultz, you will receive the information that you need to make smart choices regarding your overall health, wellness, and sense of well-being.