Vasectomy Reversal Costs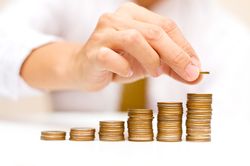 Dr. Larry Lipshultz strives to keep vasectomy reversal costs affordable at his Houston, TX, practice, while providing world-class care. Many men undergo a vasectomy – a surgical treatment to disconnect the vas deferens so that sperm cannot reach the urethra – as a form of contraceptive, but later decide that they would like to grow their families. Dr. Lipshultz can help you reclaim your fertility by performing vasectomy reversal surgery, a microsurgical procedure that allows sperm to once again enter the ejaculate.
We are committed to helping all of our patients achieve their family goals and enjoy a better quality of life by making vasectomy reversal procedures accessible. If you are interested in pursuing vasectomy reversal and want to better understand the expenses involved, contact our urology practice today.
Cost Factors
Vasectomy reversal surgery involves several cost factors:
Surgeon's Fee: Dr. Lipshultz is a leader and innovator in his field with decades of experience and extensive urological expertise. Working with a qualified surgeon like Dr. Lipshultz may cost more than working with a less experienced doctor, but it can greatly increase your chances of a successful outcome.
Type of Vasectomy Reversal: The overall cost of treatment will depend on whether you undergo microsurgical vasovasostomy or epididymovasostomy.
Operating Room Fee: Dr. Lipshultz performs vasectomy reversal in an operating room at Baylor St. Luke's Medical Center.
Anesthesia: We will administer anesthesia to keep you comfortable and relaxed during your vasectomy reversal.
Cryopreservation of Sperm: Dr. Lipshultz also offers harvesting and freezing sperm during the vasectomy reversal process.
Travel and Accommodation Expenses: If you come to our Houston practice from out of town to work with Dr. Lipshultz, you will need to factor your travel expenses into the cost of your vasectomy reversal. You should plan to stay in a hotel for at least one night after your procedure.
Semen Analysis: Every other month semen assessment following your procedure is recommended in order to evaluate success. If necessary, these analyses can be arranged close to your home.
Follow-up Appointments: Postoperative care services are necessary to ensure the success of the procedure.
Medications: Painkillers, antibiotics, and anti-inflammatory drugs may be prescribed following your procedure.
Standard Fees
Dr. Lipshultz and the Baylor College of Medicine have established a set of standard fees:
Microsurgical Vasovasostomy Surgical Fee: $3,850
Epididymovasostomy: $4,400
Hospital Operating Room Fee: $3,675
Anesthesia Fee: $1,200
Sperm Cryopreservation Fee: $850, plus $200 per year
Late Cancellation Fee (less than 2 weeks before surgery): $2,200
Paying for Your Vasectomy Reversal
A non-refundable $500 deposit is required when you schedule your procedure, followed by two installments of $1,950. The first installment will be due one month before your surgical date and the second installment will be due two weeks before your procedure. Insurance rarely contributes to the cost of vasectomy reversal. You can make these payments using cash, check, money order, or a major credit card.
At this time, our practice does not work with financing organizations such as CareCredit℠, Charity Care, or Gold Card. However, you may be able to find financial assistance from United Medical Credit or Medical Loan Finance (although our office is not affiliated with, nor do we endorse, these organizations).
Make an Investment in Your Fertility
Vasectomy reversal requires an investment, but the return can be life-changing. Contact us today to learn more about our vasectomy reversal costs, or to schedule a consultation with Dr. Lipshultz.